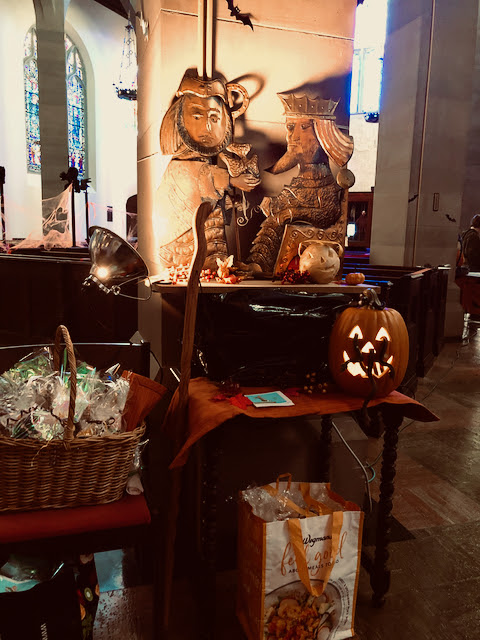 Now through Sunday, October 30
Third Annual Spooky Saints Spectacular!
This year on the evening of Sunday, October 30th, All Saints will celebrate its third annual Spooky Saints Spectacular. For this event, families or small groups from the parish will create stations associated with "spooky" saints from across the history of Christianity, putting objects and images on display that celebrate the history of the Church while getting everyone into the Halloween spirit!  
We need three things from YOU:

1) Save the date!  Everyone at All Saints and beyond is welcome to join in the fun.
2) All Saints' 4th graders, 5th graders, and middle school students:  would you like to be part of the planning team and take the lead on organizing this event?  The planning team will take care of procuring decorations for the nave and candy for the stations. If so, please contact 
Phil Haberkern
.
3) Would you like to adopt a saint for this spectacular event?  
If you are considering sponsoring a saint and have questions, please don't hesitate to contact 
Phil Haberkern
.  
You
may learn more and sign up 
HERE
.
On the day of the Spectacular, we will begin decorating and setting up the stations at 3.30 and letting folks in around 5. We'll hope to hear from many of you in the coming weeks, and to see you all at the Spooky Saints Spectacular!Contact:   Phil Haberkern